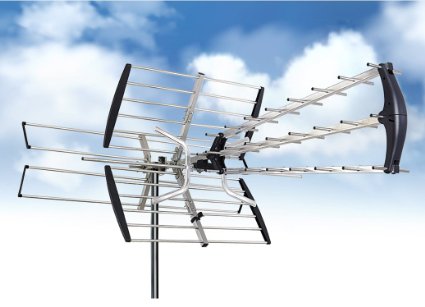 11 apr

TV channels for free in Full HD: Now starts the new era Germany!

The transmission standard DVB-T2 will be introduced in Germany. Selected citizens enjoy even the Euro 2016 free in full HD. The start is on 31 May.

DVB-T2 is ready at the end of May in Germany. Thanks to the new television standards can be transmitted in HD resolution digital terrestrial television. Channels like: Das Erste, RTL, ProSieben, Sat.1, VOX and ZDF are included in this free HD transmission!

However, only a handful come to start full audience to enjoy the new reception mode, because initially selected metropolitan areas are supplied. For the first stage of the introduction of the following pilot regions are provided:
Hamburg/Lübeck
Kiel
Rostock
Schwerin
Bremen/Unterweser
Hannover/Braunschweig
Magdeburg
Berlin/Potsdam
Jena
Leipzig/Halle
Düsseldorf/Rhein/Ruhr
Köln/Bonn/Aachen
Rhein/Main
Saarbrücken
Baden-Baden
Stuttgart
Nürnberg
München/Südbayern
For the 1st quarter of 2017 more regions are planned and in 2019 the introduction of DVB-T2 will be completed. At the beginning of the broadcast both public service broadcasters as well as many private broadcasters offer their programs unencrypted and free. From 2017, however, is with the exception of public service broadcasters a fee may be payable. The payment model is likely to be comparable with HD channels via satellite or cable.
Thanks to DVB-T2 is high-definition television toward more sustainable. Especially ZDF surprised with the announcement via DVB-T2 even in Full HD at 1080p and 50 frames per second broadcast – surpassing even the HD quality via satellite. So far, the transmitter is operating here only with 720p. The increased frame rate brings a clear added value especially in matches for the European Championship. And also many other programs will be available thanks to DVB-T2 in HD resolution.
How can I receive DVB-T2 in Germany?
The bad news: For DVB-T2, you need a suitable TV or a suitable set-top box. The devices must support both DVB-T2 and also have a HEVC decoder. Matching devices are indicated according to the project office DVB-T2 HD Germany with a corresponding green DVB-T2 HD logo. Given previously include equipment from Grundig, Humax, LG, Philips, TechniSat, Telefunken and Xoro. The German TV Platform currently provides a list of certified devices on the home page.
Original source: Chip.de